"The No 1 sales conference in the country, without a doubt"
LLOYDS TSB
"Intelligent, interesting, innovative and Invaluable"
PRONTAPRINT LTD
"Very impressed with the calibre of speakers"
BANK OF SCOTLAND
"A good mix of topics and new ideas from enthusiastic professional speakers"
SMITH & NEPHEW
"An extremely motivating experience. Let me at 'em!"
WOLVERHAMPTON CHAMBER
"An extremely interesting and informative day"
JOHNSON & JOHNSON MEDICAL
"An excellent way to reinforce sales skills and re-motivate sales forces"
ASM TECHNOLOGIES LTD
"Motivating, Inspiring"
FIRST NATIONAL BANK
"Last years conference changed my life for the good. This years will change it for the fantastic!"
BRETT WASTE MANAGEMENT
website maintained by
On 25th October, more than 1500 sales professionals packed the main hall at the International Conference Centre in Birmingham for 'Successful Selling 2000', the annual conference of the ISMM.
Featuring seven inspirational speakers from around the world, it provided a dynamic combination of practical sales training and personal development. The conference is designed to leave delegates charged up and motivated to achieve greater success in the coming year.
Now in its tenth year, Successful Selling is widely recognised as the UK's top sales convention. The conference gives delegates the opportunity to refresh existing skills and to hear some of the latest thinking and newest ideas on selling.

Barry Young steals the show with his hard-hitting yet hilarious presentation
Once again, this year's upbeat, action packed day was voted a tremendous hit with all delegates.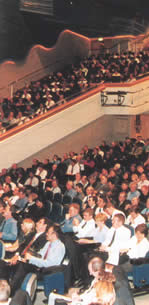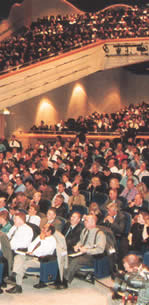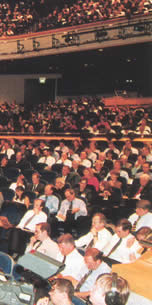 International Conference Centre in Birmingham